We design and build molds for plastics.

Today the company is managed by the second generation of entrepreneurs, supported by a highly specialized team of collaborators.
We are a young company, which has about 15 people under 40 on average, with a very low turnover.
The precious know-how of the workshop was built from the experience of Mario Rigon, father of the current administrators, whose young management enriches it with profound competence in the most advanced technologies, with an openness towards innovation in every aspect related to the sector.
The imprint of the founder remains vital, and you can feel a friendly (or family-like) atmosphere in the company. Management is still informal, human relationships are important: priority is given to the possibility of combining work and personal needs, results and satisfactions are shared, collaborating for the best outcome of each project.
The internal specializations are divided into CAM design and programming, managed by the technical office, production, managed by the employees in the workshop, and administration.
We work with passion doing our best,
and every testing becomes a moment to celebrate.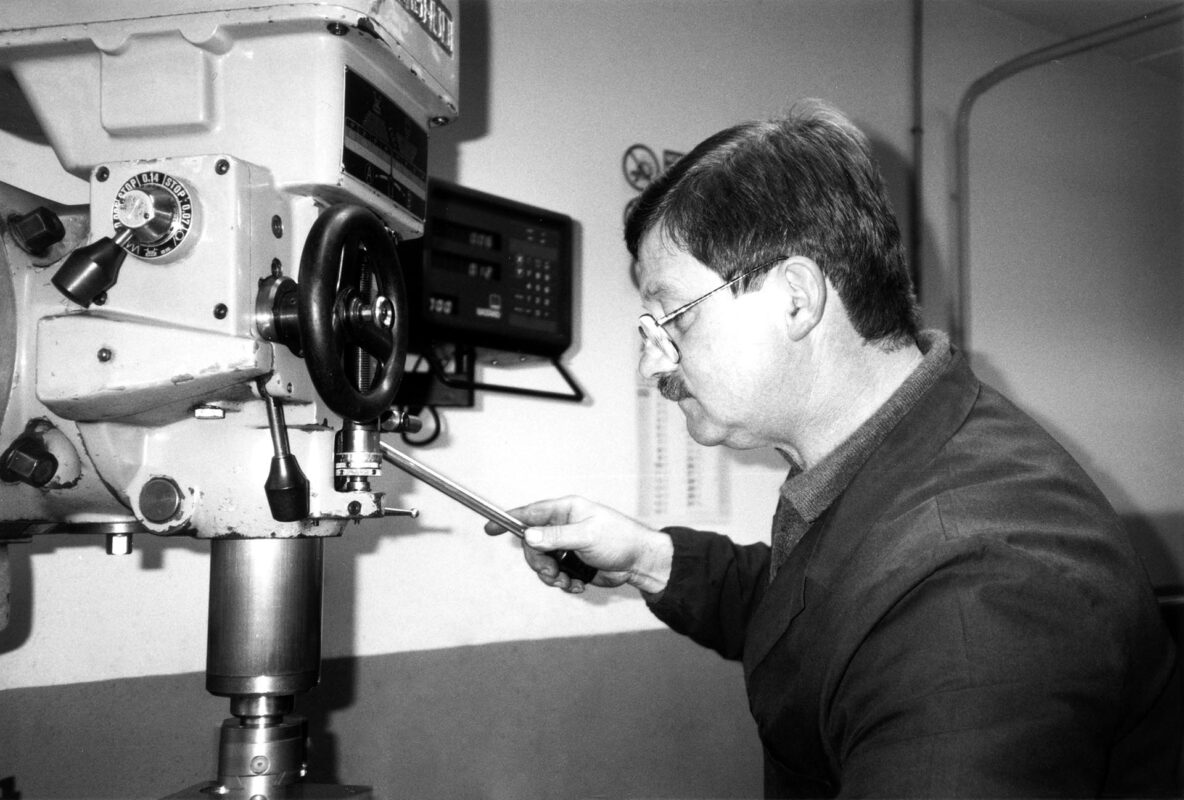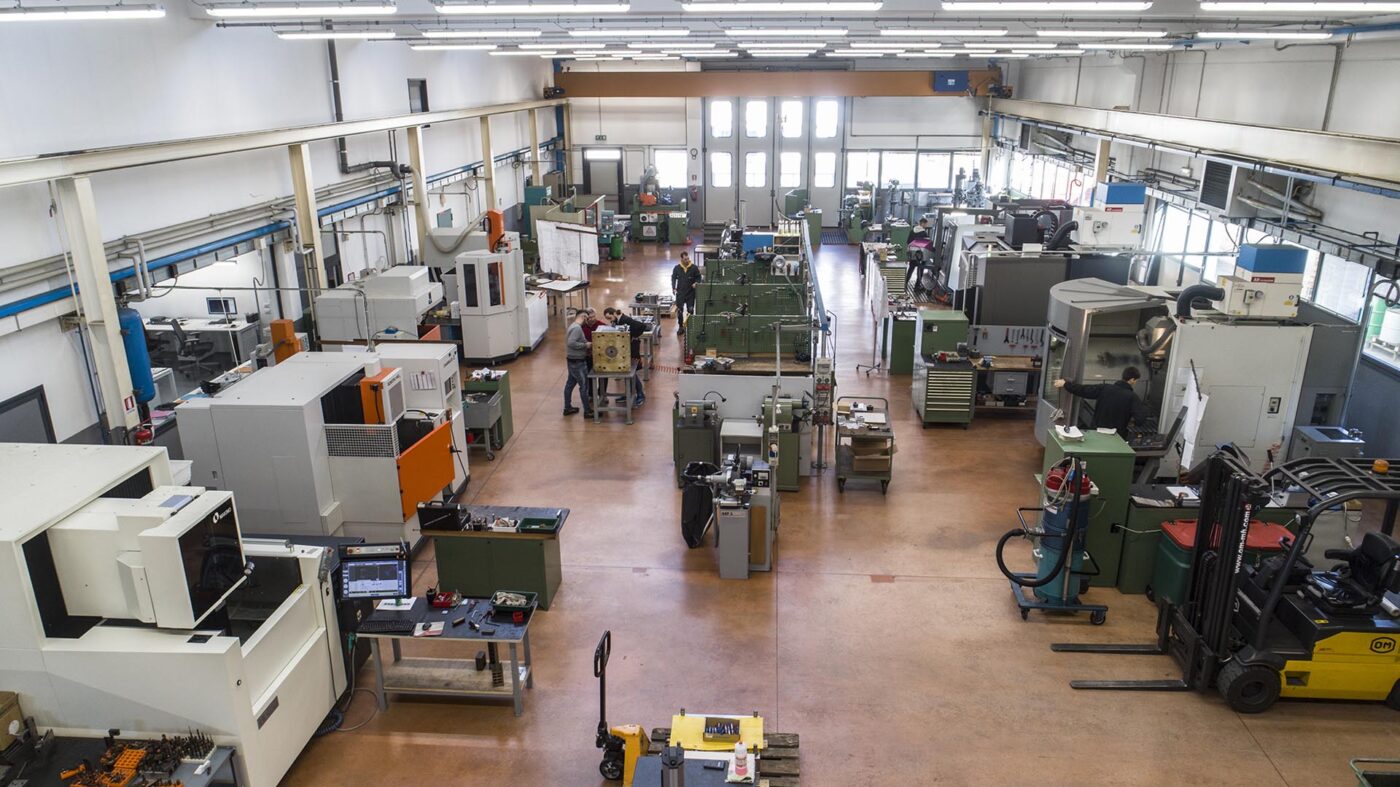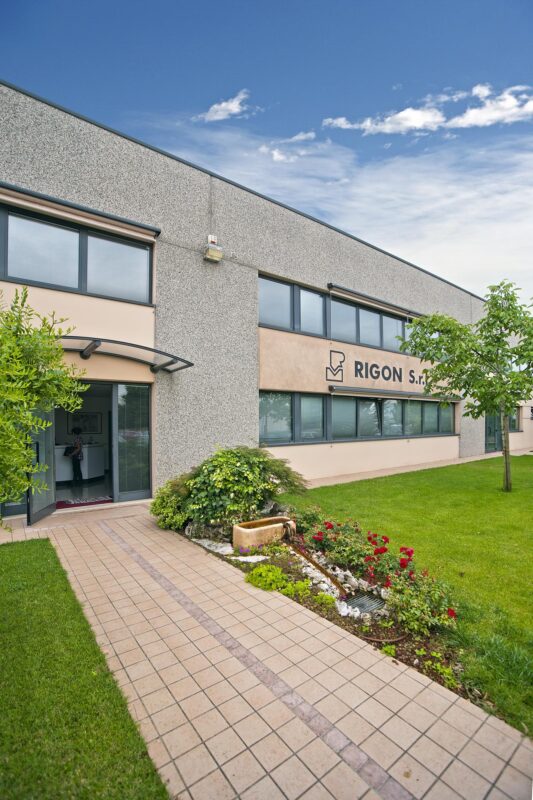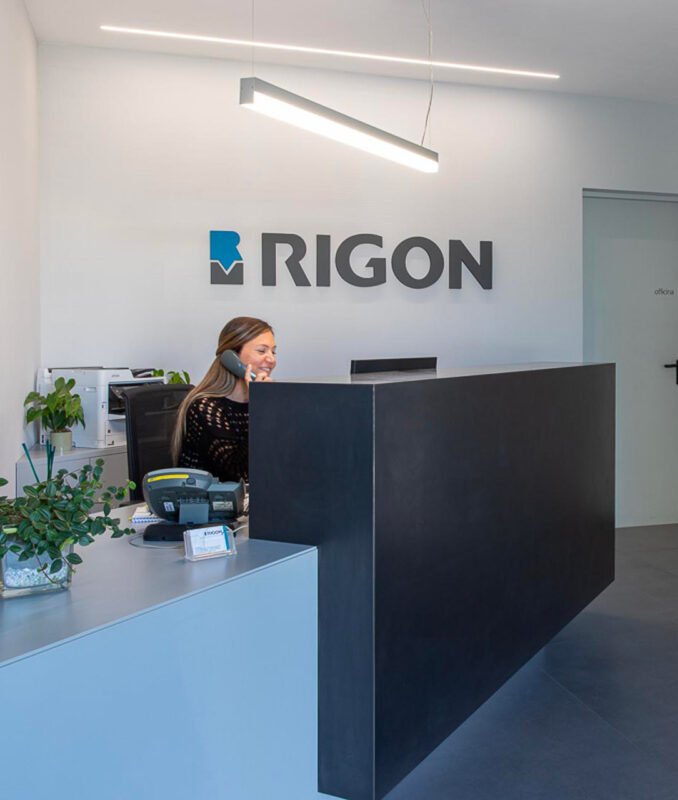 An entrepreneurial history since 1988
Rigon's is a story of a lot of drive, imagination and a lot of commitment, which begins with Mario's passion for his work.
The entrepreneurial spirit allows the company's size and number of employees to grow until the year 2000, when the new Rigon srl headquarters are inaugurated in the current building in Via Artigianato in Povolaro, Dueville.
Growth is based on continuous innovation, bold investment and the centrality of people in every choice that is made.
The management of the business shifts to Mario's son, Stefano, in 2010, and in 2018 his daughter too, Elena, joins the company.
With the same reliability and renewed passion, today we face each new challenge with optimism and walk toward a future that is always mindful of all stakeholders.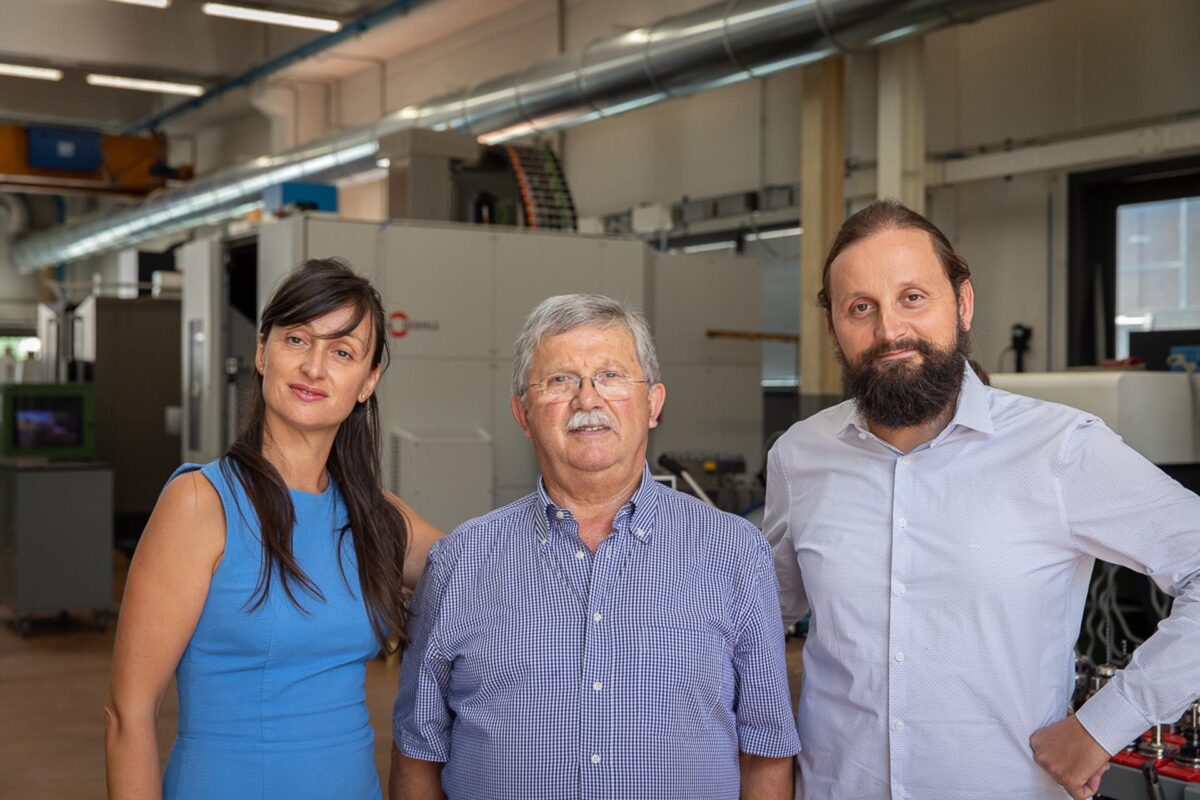 Almost 40 years old, after 23 years of work as an employee, Mario invests all his severance pay to start his own business.
At the time mechanical processing was carried out by machines and man together. Manual skills had a great value and success was decreed by inventiveness. Each mold was born as a unique piece, the result of experience and creativity, new solutions devised each time by human ingenuity.
The company's growth stages are those typical of small entrepreneurship in northeastern Italy: from a sole proprietor to a family business with 5 employees, until the transition in 2000 to a more structured Ltd, with a doubling of the size of the production facility, to which it moves in the following year.
The company's trustworthiness is consolidated and grows, strengthened day by day by the honesty, integrity in business and utmost dedication of those at its helm.

In 1995, the first numerically controlled machine entered the workshop.
Mario Rigon responds to the crisis of 2008 with technological innovation, investing in new machinery, and always paying great attention to the staff: he encourages continuous training and keeps the motivation of each employee high.
In 2010, the first five-axis milling machine is operational.
In the same year, Mario's son, Stefano, who had been working alongside his father since the age of 20, becomes a partner and assumes responsibility for the company, handling design and customer management.
Times have changed: manual skills are no longer enough, and machines are more and more digitalized.
In 2016, For Moulds, a business network among moldmakers, is founded. Collaboration creates greater production capacity, and opens up to new business opportunities, making it possible to give valuable answers to customers' needs.
In 2018, daughter Elena also chose the family business, giving up her banking career to focus on Rigon srl administration, personnel management and relations with credit institutions.
In 2020 a state-of-the-art measuring machine is purchased, and in 2022 the first milling machine with pallet changer is operational in the company.